Create a culture of
mentorship
Tablmakr makes it easy to create, sustain, and grow mentor programs.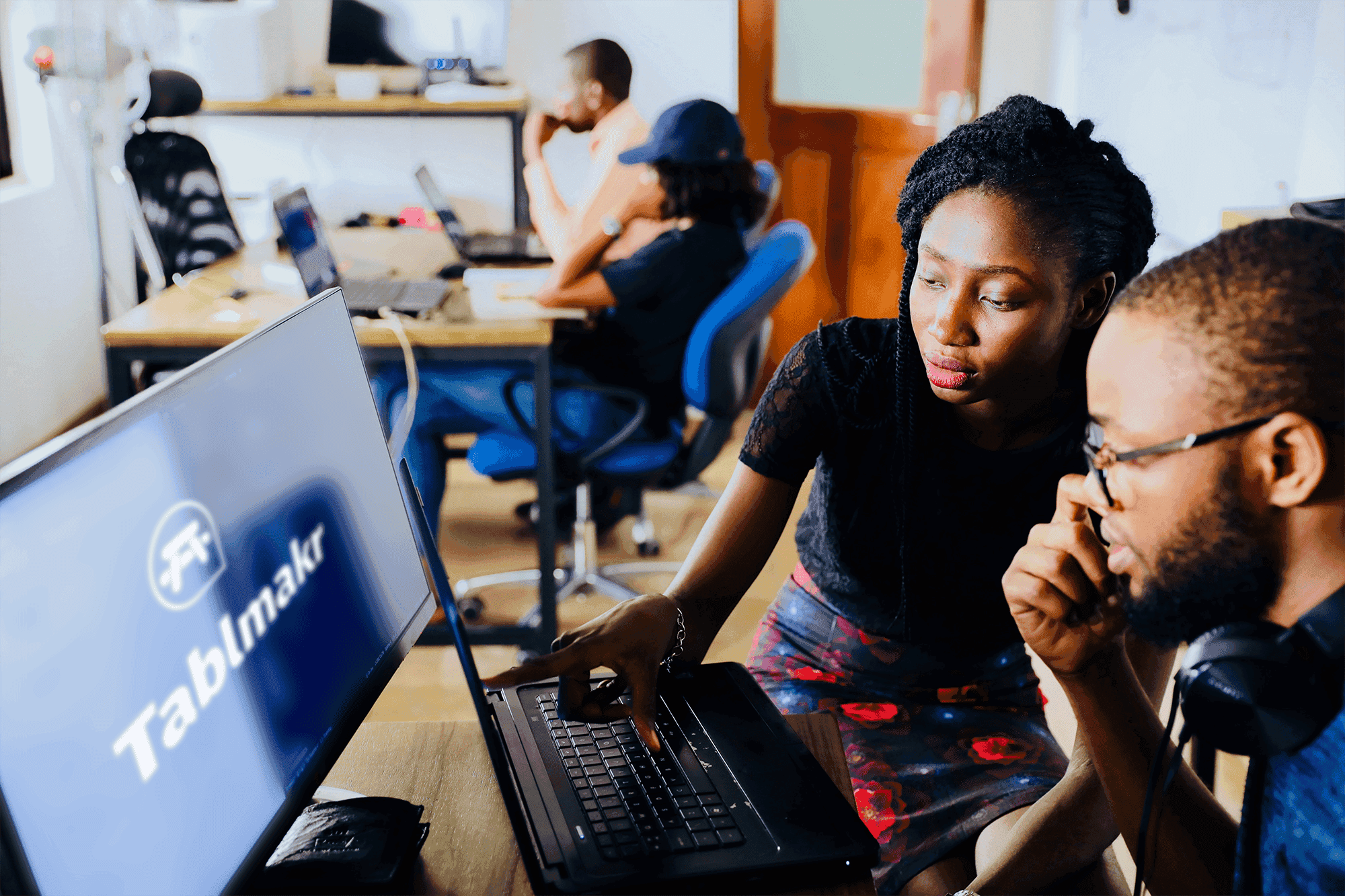 Meet some organizations using Tablmakr
University of Minnesota - Technical Communication Advisory Board

The TCAB Mentor Program helps bridge the gap between academia and industry by connecting technical communication students with industry leaders.

St. John's University - McNeely Center for Entrepreneurship

The McNeely Center Mentor Program helps college students launch their own entrepreneurial venture by connecting students with alumni who are successful entrepreneurs.

MD Link at the University of Minnesota Medical School

The MD Link mentor program creates change within our communities by connecting medical students with vulnerable youth.

University of Minnesota - Holmes Center for Entreprpeneurship

The Holmes Center has mentor programs to help support entrepreneurial students, faculty, and community members.
---
Create a Mentor Program as Unique as Your Community
You know what connections your people need. Tablmakr helps you make them.
Quick & Easy Workflow

Create a mentor program quickly and design sign-up forms for mentors and mentees in just a few steps.

Automatic Mentor Gallery

Tablmakr creates a beautiful mentor gallery where program participants can read about all the mentors in your program and submit requests.

Control Your Matching Process

You know your community best. We make it easy for you to make the matches you think are best.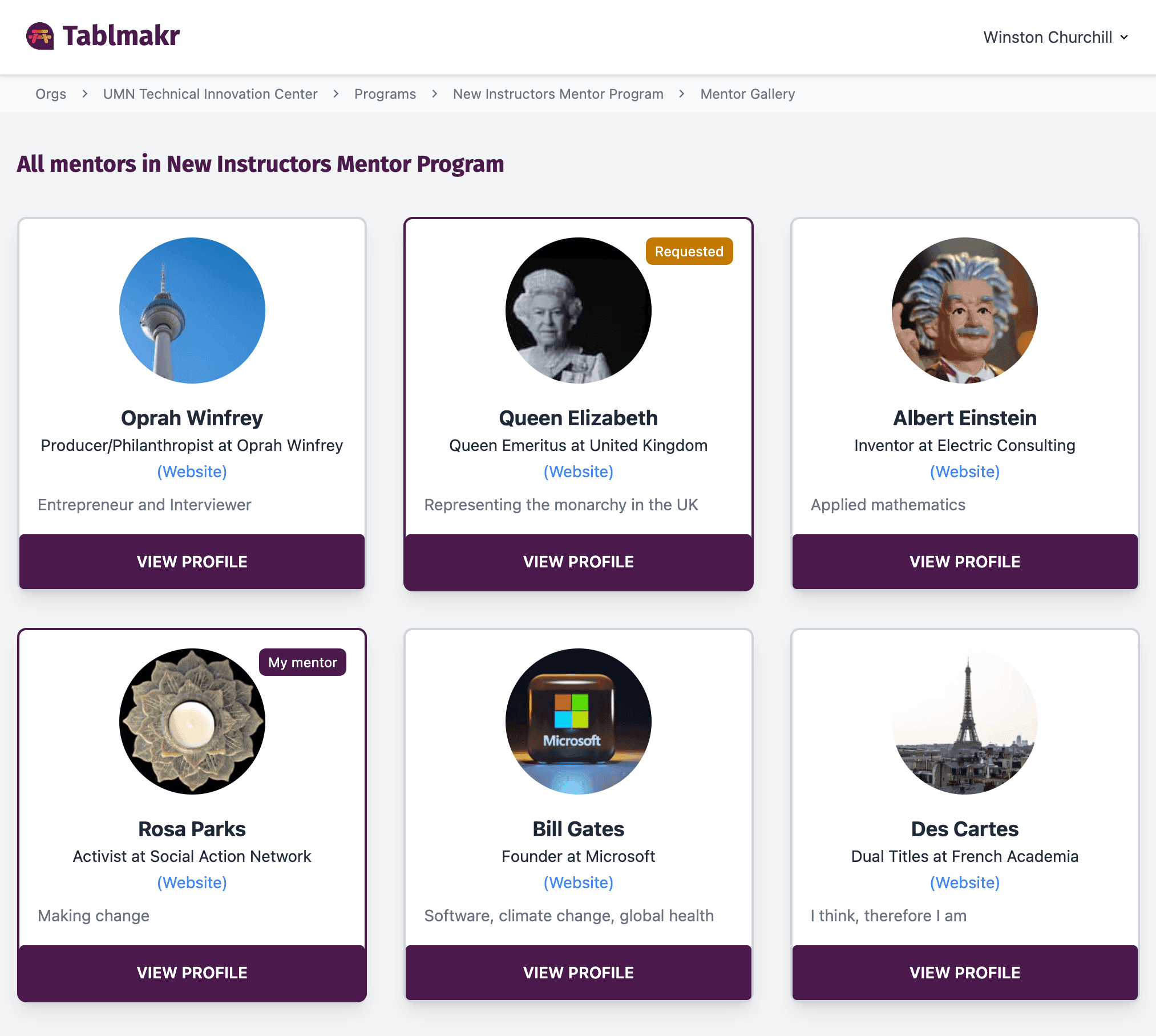 Always in the loop
Easily see everything you need to know about your mentor program. Quickly adjust things on the fly as things change.
Update Content & Reassign Matches Any Time

The program dashboard allows you to quickly update or remove participant profiles from one or more mentors.

Show Your Stakeholders Key Metrics

See all your key metrics on one screen such as the number of participants, number of matches, and testimonials.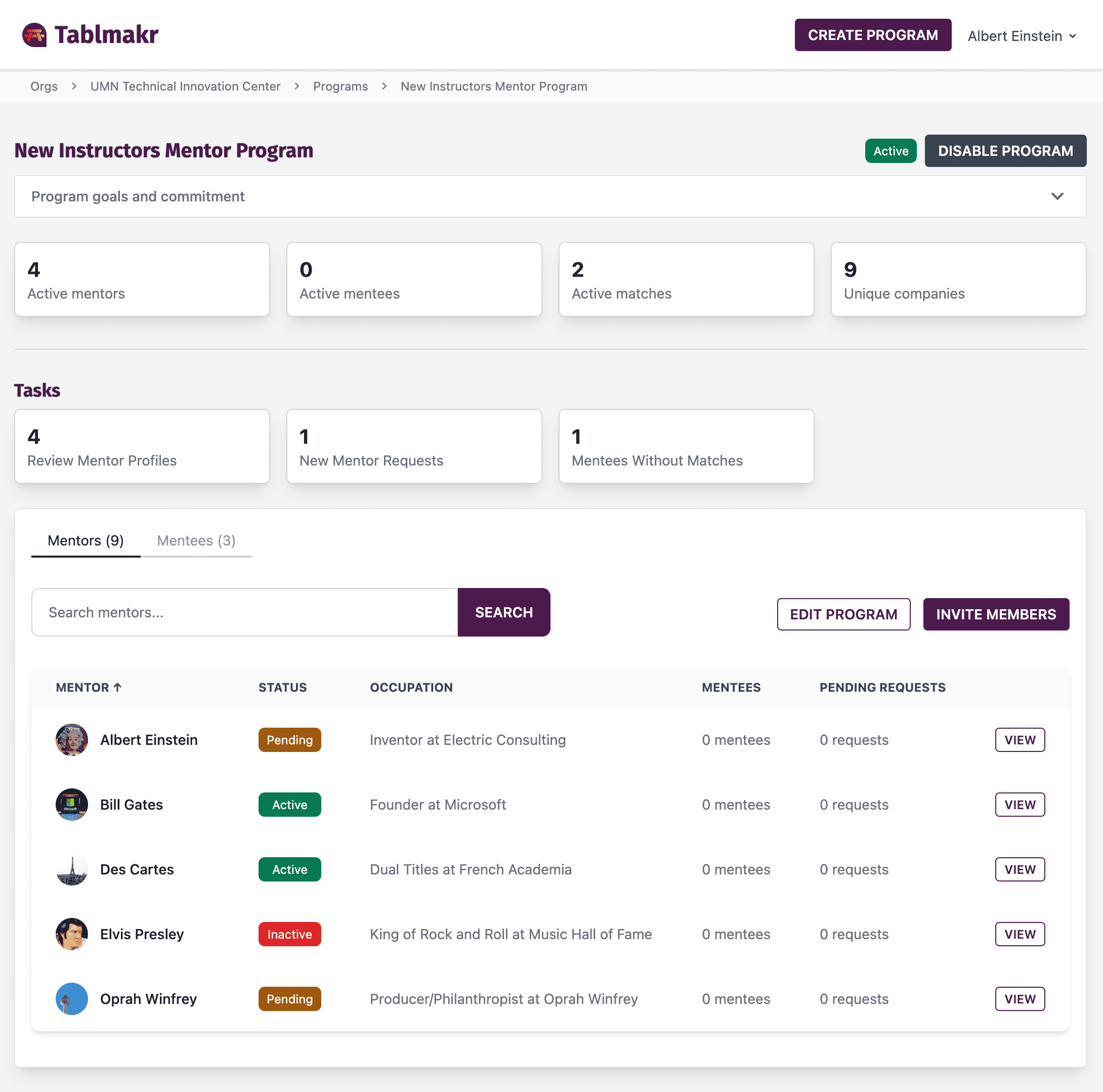 Create a Culture of Mentorship at Your Organization
Tablmakr provides the technology and workflows to easily manage and grow multiple mentor programs.
Create multiple mentor programs
A department coordinator can quickly create a peer to peer mentor program specifically for 1st Gen students, a student to alumni mentor program for all students, and a new faculty to tenured faculty mentor program all from one interface.
Create clear boundaries between mentor programs
Tablmakr allows you to create clear boundaries between mentor programs, so volunteer mentors know exactly what they are signing up for.
Participate in a mentor program as any role or multiple roles
We know mentor program coordinators often step in as mentors, so Tablmakr allows for participants to play multiple roles within a mentor program.
Be a mentor and a mentee
We all have something to teach. We all have something to learn. Tablmakr allows you to join multiple mentor programs in different kinds of roles.
Create an institutional culture of mentorship
With our enterprise offerings we make it easy for anyone in your organization to create a mentor program.
Strengthen your niche communities with mentor programs
Create a mentor program with Tablmakr to increase engagement with employee resource groups, Meetup groups, special interest groups, interns, and more.
Ready to build your mentor program?
Sign up or schedule a live demo today.
We are excited to help you create, sustain, and grow your mentor program.