Meet the Team
Tablmakr is a technology company that creates the tools to help communities create, sustain, and grow mentor programs. We are on a mission to build the tools to help support 1 Million Mentor Programs by 2030.
Meet Our Founder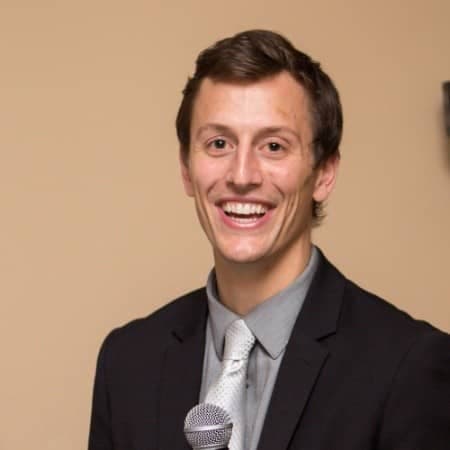 Ryan Wold, PhD
Founder & CEO
Ryan founded Tablmakr as an offshoot of his graduate dissertation research that explored how the technologies used to facilitate mentor programs affected the way people participated in mentor programs. After interviewing dozens of mentor program coordinators from all walks of life, he realized there was a problem that needed to be solved. So, with a grant from the University of Minnesota's Holmes Center for Entrepreneurship, he launched Tablmakr.
(If you also like nerding out over mentor programs and emerging technologies you can read his dissertation here: Design, Business Models, and Embedded Values: Developing a mentor program management platform as a model of humane technology)
Prior to founding Tablmakr, Ryan ran the Twin Cities market for a real estate technology company and also has years of experience as a youth speaker and event facilitator. Ryan has an MA and PhD in Rhetoric and Scientific & Technical Communication from the University of Minnesota and a BA in Philosophy and Political Science from College of St. Benedict | St. John's University.
When Ryan isn't working on Tablmakr you can find him playing with his daughter Sophia, talking philosophy with his wife Britt, or teaching about technology and entrepreneurship at a university or senior living community near you.
---
Technology Team
Learn a bit more about Tablmakr's tech team.
Riaz Virani

Technology Leader

Riaz Virani is a Toronto-based web developer, entrepreneur, loves exploring new ways technology can be used to help people. He's led teams to build large scale web applications as a developer, consultant, and CTO. His current focus is delivering analytic insights and deep value as CoFounder of EQ7 Analytics. He currently lives with an amazingly talented web designer and developer, a.k.a his wife, and Charlie Brown, his sleepy 16 lbs Dachshund.

Mitch Masia

Software Engineer

Ultricies massa malesuada viverra cras lobortis. Tempor orci hac ligula dapibus mauris sit ut eu. Eget turpis urna maecenas cras. Nisl dictum.

Spencer Siegel

DevOps Leader

Spencer gets a thrill out of brainstorming, testing, and executing solutions to complex business problems. Spencer has experience as a Director of DevOps at Procter & Gamble where he managed a team of 10 engineers to support a $5 billion business. Spencer has also owned his own event production business in NYC and has worked as the Director of Technology for Teach For America. When not working Spencer can be found with his wife and two kids traveling and experiencing new things.
Ready to build your mentor program?
Sign up or schedule a live demo today.
We are excited to help you create, sustain, and grow your mentor program.